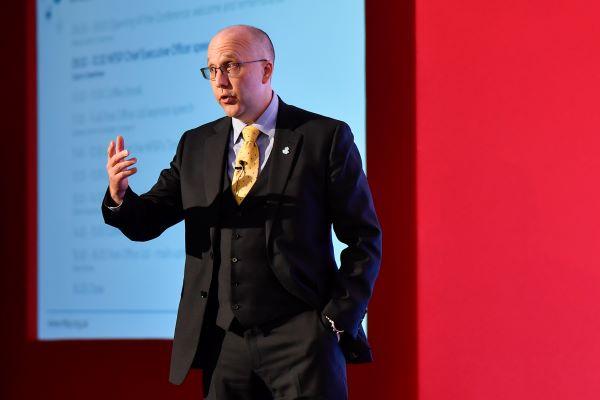 Over the last week, a great many NFSP members have got in touch with us and engaged in lively discussions on our social media channels. Many of you are – quite rightly – unhappy about the proposed changes as they will be detrimental to you. Many of you are asking why the NFSP agreed to the proposals and what we are going to do to help those of you who are expected to see a decrease. I will address these issues here.
The new structure which was portrayed to the NFSP was one that would benefit the vast majority of branches, would enable you to benefit from Royal Mail (RM) price increases and see all mails segregation targets aligned at 95% is good as a starting point. At no point did we consider this to be the final arrangement, and that remains the case. Fundamentally, the NFSP as a member led organisation, wanted subpostmasters to have the opportunity to express their views before anything was agreed.
The evidence provided to us from Post Office Ltd (PO) was that of the remainder of offices expected to see a decrease, the actual level of decrease for many/most of these was indicated to be relatively minor and would be offset by RM prices increases in the near future. Our intention was to push for concessions from PO to protect the income of these branches for as long as possible so that any initial detriment would be eliminated or at least minimised as far as possible.
One of the things that has shocked us is the number of branches reporting major decreases in projected income – up to tens of thousands of pounds in some cases. This is utterly unacceptable and we are now questioning the accuracy of the information that PO has based their modelling on and therefore the figures that have been provided to subpostmasters. I have written to PO CEO Nick Read to ask this question and to raise other concerns we have – including:
The gap between Main and Local model rates, which appears to be widening.
That many of you want transparency about how the rates were calculated and how the income PO receives from RM is split between PO and subpostmasters.
The many questions being asked about the modelling approach PO used. PO needs to answer your questions and be transparent about the steps they took.
The doubts many of you have about the validity of PO's consultation. We will not accept a 'sham' consultation.
Above all, I have told Nick Read that no branch should be left in a detrimental position under the new structure.
So what happens next?
Please continue to tell us what you think and please tell PO what you think through their consultation. The more of you who feed back to PO, the harder it is for them to ignore your views.
This is definitely not over, not by a long shot.